Managed Locally. Provided Globally.
For over 15 years, Stratiform Technology Solutions (STS) has been offering its Madison, Milwaukee, and Southern Wisconsin clients technical solutions and services that increase productivity while minimizing related operational dollars.

By combining traditional managed IT services with a national cloud infrastructure, we offer the best business tools and IT solutions to improve your cash flow...eliminating your cost barrier to IT excellence.

Unlike many other consulting companies, Stratiform Technology Solutions is not in the business of selling computers, parts or software. Instead we focus on learning about your business and recommending the best technical solutions based on your unique needs and budget. When you are ready to implement your solution(s), we will be there to ensure that the setup and integration process goes smoothly, and your employees are fully trained and supported.
Managed it services: for small businesses
Repairs & Upgrades
Having diagnosed and resolved a broad range of computer problems, we have the ability to repair what's broken or install upgrades and get you back up and running in no time. The following are just a few of the many repair and upgrade services we offer:
Diagnostic: System troubleshooting to identify issues creating system problems
Component upgrades: video cards, hard drives, system memory, etc.
Data migration: Transfer data from one computer to another
Operating system installation, upgrades or repairs
Virus and spyware removal and cleaning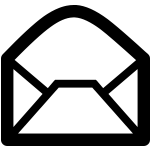 Interested?